Global Data Analytics Manager- PPRE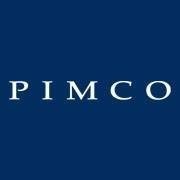 PIMCO
Data Science
Munich, Germany
Posted on Saturday, November 18, 2023
PIMCO is a global leader in active fixed income with deep expertise across public and private markets. We invest our clients' capital across a range of fixed income and credit opportunities, leveraging our decades of experience navigating complex debt markets. Our flexible capital base and deep relationships with issuers have helped us become one of the world's largest providers of traditional and nontraditional solutions for companies that need financing and investors who seek strong risk-adjusted returns.
Since 1971, our people have shaped our organization through a high-performance inclusive culture, in which we celebrate diverse thinking. We invest in our people and strive to imprint our CORE values of Collaboration, Openness, Responsibility and Excellence. We believe each of us is here to help others succeed and this has led to PIMCO being recognized as an innovator, industry thought leader and trusted advisor to our clients.
PIMCO Price Real Estate
A leading investor in global real estate, PIMCO Prime Real Estate is a PIMCO company and part of the PIMCO real estate platform, which invests across the risk spectrum to bring a broad set of solutions to investors globally. Within PIMCO Prime Real Estate, we focus on the Core and Core+ segments of the market, seeking to create sustainable and resilient real estate portfolios comprising high-quality assets in primary locations, diversified across major sectors and geographies.
The Role
We are seeking a Senior Data Analytics Manager with more than five years of experience in the field of data analytics within the financial services sector. The successful candidate will be a strategic thinker with a robust skill set in portfolio analytics, business intelligence and data governance. This role is critical to the ongoing refinement of our analytics infrastructure, which is foundational to the management of our global real estate portfolio.
Key responsibilities:
Strategic Data Leadership
Lead the ideation and development of innovative tools and processes to enhance data management and analytics capabilities

Initiate and manage change management projects, driving process improvements and implementing data quality processes

Develop, improve and manage data governance processes
Portfolio Analysis and Reporting:
Synthesize complex data into actionable insights and present these in a digestible format to senior management for strategic decision-making

Collaborate with cross-functional and agile teams to define reporting requirements, ensuring alignment with both internal and external stakeholders

Strive to become highly proficient in the use of internal reporting platforms in order to propose improvements to existing processes and exploit new sources of information as they become available

Orchestrate data deliveries to internal and external stakeholders, aimed at enhancing operational efficiency and data integrity across various systems
Key capabilities and requirements
Strong analytical and problem-solving skills, with the ability to translate complex data into actionable insights

Demonstrated ability to lead the conceptualization and implementation of innovative tools and processes for optimizing data management and analytics (preferably in real estate or financial field)

Master's degree in a relevant field (e.g., Data Analytics, Finance, Real Estate, Business Informatics, quantitative fields) is required; PhD / CFA is a plus

Proficiency in Python, analytics software and BI tools

Experiences with Git, Plotly Dash, HTML/CSS, Docker, Kubernetes, CI/CD, SQL databases are a plus

Exceptional communication skills, with the ability to present complex information in a clear and concise manner

Strong project management skills and the ability to work effectively with cross-functional teams

Fluency in English is a prerequisite; good level in German is appreciated
Equal Employment Opportunity and Affirmative Action Statement
PIMCO recruits and hires qualified candidates without regard to race, national origin, ancestry, religion (including religious dress and grooming practices), sex (including pregnancy, childbirth, breastfeeding, or related medical conditions), sexual orientation, gender (including gender identity and expression), age, military or veteran status, disability (physical or mental), any factor prohibited by law, and as such affirms in policy and practice to support and promote the concept of equal employment opportunity and affirmative action, in accordance with all applicable federal, state, provincial and municipal laws. The company also prohibits discrimination on other basis such as medical condition, or marital status under applicable laws.
Applicants with Disabilities
PIMCO is an Equal Employment Opportunity/Affirmative Action employer. We provide reasonable accommodation for qualified individuals with disabilities, including veterans, in job application procedures. If you have any difficulty using our online system due to a disability and you would like to request an accommodation, you may contact us at 949-720-7744 and leave a message. This is a dedicated line designed exclusively to assist job seekers with disabilities to apply online. Only messages left for this purpose will be considered. A response to your request may take up to two business days.