Portfolio Associate - Canada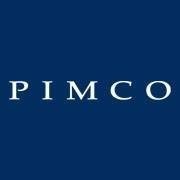 PIMCO
New York, NY, USA
Posted on Saturday, November 18, 2023
PIMCO is a global leader in active fixed income with deep expertise across public and private markets. We invest our clients' capital across a range of fixed income and credit opportunities, leveraging our decades of experience navigating complex debt markets. Our flexible capital base and deep relationships with issuers have helped us become one of the world's largest providers of traditional and nontraditional solutions for companies that need financing and investors who seek strong risk-adjusted returns.
Since 1971, our people have shaped our organization through a high-performance inclusive culture, in which we celebrate diverse thinking. We invest in our people and strive to imprint our CORE values of Collaboration, Openness, Responsibility and Excellence. We believe each of us is here to help others succeed and this has led to PIMCO being recognized as an innovator, industry thought leader and trusted advisor to our clients.
Portfolio Associate Team Overview
Portfolio Associate team members directly support Portfolio Managers and build relationships internally with Account Managers, Product Managers, Legal and Compliance counterparts, Operations teams, and other Portfolio Associate teams across the firm's global offices. On a day-to-day basis,
Portfolio Associates use their mathematical and fixed income training to actively monitor portfolios and markets to assist Portfolio Managers in measuring risk and managing client assets.
Portfolio Associates are responsible for supporting portfolio construction, implementation, performance attribution, and monitoring portfolio risk. They will be optimizing portfolios at the discretion of the PM's, helping to implement themes across the portfolios in scope.
Position Development Value:
Extensive exposure to industry authorities within Portfolio Management and across other functional areas of the firm
A broad range of opportunities to collaborate with talented colleagues
Learning environment focused on key buy-side portfolio risk and return principles
Constructive feedback to foster career growth in addition to a formal annual review process
Responsibilities:
Ensuring investment objectives are reflected across portfolios in scope
Monitoring portfolio positions and products versus client guidelines in concert with Compliance team
Coordinating with Portfolio Management on re-balancing of portfolios
Utilizing proprietary risk systems for monitoring of portfolio exposures
Assisting in account transitions and cash flow management
Conducting performance and attribution analyses
Tagging trades into risk categories within the portfolio
Ad hoc operational tasks
Responding to ad hoc requests from the Portfolio Management team
Requirements:
Strong academic background in a technical field from a leading, accredited college or university
Good understanding of fixed income asset classes, including knowledge of at least some of the following instruments; Treasury, Corporate, Securitized, Mortgages, FX and derivatives on all of these products.
Outstanding communication skills are required to operate in a complex financial environment
Excel "power user"
Strong process-oriented background and ability to demonstrate keen portfolio risk and operational awareness
Outstanding analytical skills with a proven ability to function efficiently and problem-solve in a fast paced and time-critical environment
PIMCO follows a total compensation approach when rewarding employees which includes a base salary and a discretionary bonus. Base salary is the fixed component of compensation that is determined by core job responsibilities, relevant experience, internal level, and market factors. The discretionary bonus is used to award performance and therefore is determined by company, business, team, and individual performance.
Salary Range: $ 105,000.00 - $ 122,500.00
Equal Employment Opportunity and Affirmative Action Statement
PIMCO recruits and hires qualified candidates without regard to race, national origin, ancestry, religion (including religious dress and grooming practices), sex (including pregnancy, childbirth, breastfeeding, or related medical conditions), sexual orientation, gender (including gender identity and expression), age, military or veteran status, disability (physical or mental), any factor prohibited by law, and as such affirms in policy and practice to support and promote the concept of equal employment opportunity and affirmative action, in accordance with all applicable federal, state, provincial and municipal laws. The company also prohibits discrimination on other basis such as medical condition, or marital status under applicable laws.
Applicants with Disabilities
PIMCO is an Equal Employment Opportunity/Affirmative Action employer. We provide reasonable accommodation for qualified individuals with disabilities, including veterans, in job application procedures. If you have any difficulty using our online system due to a disability and you would like to request an accommodation, you may contact us at 949-720-7744 and leave a message. This is a dedicated line designed exclusively to assist job seekers with disabilities to apply online. Only messages left for this purpose will be considered. A response to your request may take up to two business days.