Influencer & Branded Content Director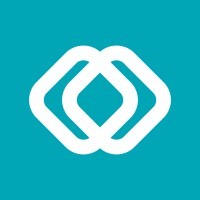 PMG
Marketing & Communications
Austin, TX, USA · Dallas, TX, USA · Fort Worth, TX, USA
Posted on Tuesday, November 21, 2023
PMG is a digital company that helps marketers connect people with their brand. Focused on people and grounded in data, our award-winning culture fosters meaningful careers. Partnering with the most iconic brands in the world, we put people at the center of everything we do to deliver value, innovation, and business transformation.
As the Director of Influencer & Branded Content, your role will be pivotal in sculpting end-to-end influencer and branded content campaigns. Day-to-day you will engage with current and prospective clients, collaborating with our core practice, creative, strategy and client services teams to develop innovative influencer services. You will create, manage, and control a broad pipeline of core clients, as well as prospects - and you will consistently deliver against your revenue targets and a range of other business development KPIs. You will leverage your deep understanding of all social platforms, ensuring that PMG not only stays relevant in the current digital climate but leads from the front.
Working closely with the Head of Influencer & Branded Content, you will pioneer PMG's new offerings, ensuring our team remains the industry gold standard. With your direction, influencer marketing campaigns will not just meet client expectations but surpass them. Your voice will resonate in boardrooms, new business opportunities, on weekly client calls, and across our teams (both practice-specific and company at-large), ensuring clarity, creativity, and excellence in every endeavor.
Responsibilities:
Craft end-to-end full scale influencer and branded content campaigns including client briefing process, influencer identification, negotiations, contracts, publisher partnerships, activation, content approvals, and reporting and analytics
Leverage knowledge of all social media platforms, both established and emerging.
Track and synthesize ongoing trends in influencer marketing to ensure we are best in class
Work alongside the Head of Influencer & Branded Content to propel PMG's offerings deeper into market, while also training and developing internal practitioners to ensure the team's capabilities are evolving and staying ahead of the curve
Responsible for building brand direct partnerships, technology advancements, and revenue growth for our global influencer business.
Seek and spotlight diverse creators while shaping a more equitable creator economy and focus on larger diversity, equity and inclusion efforts.
Oversee the strategy of key influencer marketing campaigns and maximize the efficiency and quality of the team to ensure all aspects of the campaign meet and exceed client expectations
Communicate strategy, campaign status, and performance to senior level clients via weekly calls, email exchange, and in-person meetings
Take an active role in new business opportunities including writing RFP responses, developing pitch concepts, researching influencers, and contributing to pitch efforts
Oversee the execution of influencer and branded content programs with the support of influencer marketing and branded content staff, while also managing a team of professionals
Skills & Experience:
A bachelor's degree or equivalent work experience.
8+ years of relevant work experience in digital marketing or advertising sales with exposure to influencer marketing.
Ability to create and nurture relationships within the influencer, entertainment, and retail industry with celebrities, publicists, managers, creators and influencers, etc.
Strong revenue skills, with an understanding of targets and how to execute against them. Skilled in sales strategy, knowing where we are as a business and where we want to be
Demonstrated management and team development skills.
Excellent proposal and presentation skills, with the ability to present to both internal and external stakeholders
Quick, accurate, and decisive analytical, forecasting, and decision-making skills.
Eager to learn and grow within a fast paced environment
About PMG:
PMG is a global independent digital company that seeks to inspire people and brands that anything is possible. Driven by shared success, PMG uses business strategy and transformation, creative, media, and insights, as well as its proprietary marketing intelligence platform Alli, to deliver Digital Made for Humans™. Our team is made up of over 500 employees globally, and our work for brands like Apple, Athleta, Best Western Hotels & Resorts, Kohler, McDonald's, Nike, Old Navy, Sephora and Shake Shack runs across 85+ countries and has received top industry recognition from Cannes Lions to Adweek Media Plan of the Year.
Named to Ad Age's 2023 A-List, MediaPost's 2023 Independent Agency of the Year, and Adweek's 2021 Breakthrough Media Agency of the Year, PMG has grown through commitments to continuous improvement, business integrity, and cultivating dynamic relationships. We are proud to be named among Fast Company's Best Workplaces for Innovators, Fortune's Best Workplaces for Women, Fortune's Best Workplaces in Advertising & Marketing (ranked #1), and to be the only company named to Ad Age's Best Places to Work eight years in a row.
Being part of PMG means being part of a company culture that's unmatched in digital. We're willing to work hard to serve our clients and deliver value, results, and innovation -- which often requires true grit and remaining agile. We believe in taking care of ourselves and each other so that we continuously improve in every way.
We'd love to get to know you and share more about why we love PMG and the work we do.
In alignment with our core values to be inclusive and always change for the better, PMG is committed to creating a more diverse and inclusive culture, and we are proud to be an equal opportunity employer. We believe we only change for the better by bringing different people to our company. PMG recruits, employs, trains, compensates, and promotes regardless of race, color, religion, gender, gender identity or expression, sexual orientation, national origin, genetics, disability, age, or veteran status. Learn more about our commitment to Diversity and Inclusion and our action plan for change here.