Service Spec Sr - Tempus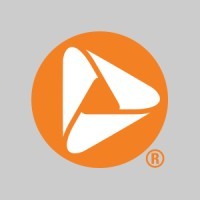 PNC
Auburn, IN, USA
Posted on Thursday, September 21, 2023
Position Overview
Founded in 1987, Tempus Technologies is the expert leader of secure payments at the point of interaction. We're committed to developing exceptional point-of-sale payment integration technology and software solutions to meet the growing needs of our customers' business requirements. As a leader in the industry, we recognize our employees as one of our greatest assets. Tempus is growing and our team is growing with us, allowing for unlimited possibilities for career advancement and the potential for employees to develop their own individual career paths. This position is primarily based in a location within PNC's footprint.
As a Service Specialist Senior within PNC's Tempus Technologies organization, you will be based in Auburn, IN.
Job Description
Provides technical support and coordination for the Services management function for a specific client or group of clients.

Identifies and investigates service-related problems. Implements or escalates corrections as appropriate.

Assists in defining and deploying problem management processes and procedures for specific clients.

Coordinates activities with other service areas and functions. Develops, documents and disseminates process changes and improvements.

Participates in problem reviews, root cause analysis, trend analysis and audits.
PNC Employees take pride in our reputation and to continue building upon that we expect our employees to be:
Customer Focused - Knowledgeable of the values and practices that align customer needs and satisfaction as primary considerations in all business decisions and able to leverage that information in creating customized customer solutions.
Managing Risk - Assessing and effectively managing all of the risks associated with their business objectives and activities to ensure they adhere to and support PNC's Enterprise Risk Management Framework.
Competencies
Effectiveness Measurement – Ability to measure the quality and quantity of work effort for the purpose of improvement.ITIL (Information Technology Infrastructure Library) – Knowledge of and ability to apply ITIL processes and standards for managing the IT infrastructure.ITIL Service Delivery – Knowledge of and ability to apply ITIL processes and standards for managing the provision of IT services in line with customer expectations.IT Service Improvement – Knowledge of and ability to utilize a variety of technical tools and management skill sets to achieve better performance in IT service.IT Service Management (ITSM) – Knowledge of and the ability to utilize a variety of management skill sets and technical tools to ensure quality and high standards in IT services.IT Standards, Procedures & Policies – Knowledge of and the ability to utilize a variety of administrative skill sets and technical knowledge to manage organizational IT policies, standards, and procedures.Problem Solving – Knowledge of approaches, tools, techniques for recognizing, anticipating, and resolving organizational, operational or process problems; ability to apply this knowledge appropriately to diverse situations.Process Management – Knowledge of business process improvement tools and techniques and ability to understand, monitor, update, or enhance existing business or work processes.
Work Experience
Roles at this level typically require a university / college degree, with 2+ years of relevant professional experience. In lieu of a degree, a comparable combination of education and experience (including military service) may be considered.
Education
Bachelors
Additional Job Description
Base Salary: Commensurate with skills and experience.
Benefits
PNC offers employees a comprehensive range of benefits to help meet your needs now and in the future. Depending on your eligibility, options for full-time employees include medical/prescription drug coverage (with a Health Savings Account feature); dental and vision options; employee and spouse/child life insurance; short- and long-term disability protection; maternity and parental leave; paid holidays, vacation days and occasional absence time; 401(k), pension and stock purchase plans; dependent care reimbursement account; back-up child/elder care; adoption assistance; educational assistance and a robust wellness program with financial incentives. To learn more about these and other programs, including benefits for part-time employees, visit pncbenefits.com > New to PNC.
Disability Accommodations Statement:

The PNC workplace is inclusive and supportive of individual needs. If you have a physical or other impairment that might require an accommodation, including technical assistance with the PNC Careers website or submission process, please call 877-968-7762 and select Option 4: Recruiting or contact us via email at pathfinder@pnc.com.
The Human Resources Service Center hours of operation are Monday - Friday 9:00 AM to 5:00 PM ET.
Equal Employment Opportunity (EEO):

PNC provides equal employment opportunity to qualified persons regardless of race, color, sex, religion, national origin, age, sexual orientation, gender identity, disability, veteran status, or other categories protected by law.
California Residents
Refer to the California Consumer Privacy Act Privacy Notice to gain understanding of how PNC may use or disclose your personal information in our hiring practices.