Business Analytics Consultant - Financial Forecasting Consolidation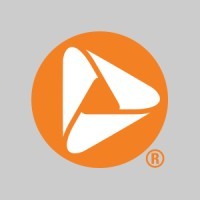 PNC
Accounting & Finance, Data Science
Pittsburgh, PA, USA
Posted on Saturday, November 18, 2023
Position Overview
At PNC, our people are our greatest differentiator and competitive advantage in the markets we serve. We are all united in delivering the best experience for our customers. We work together each day to foster an inclusive workplace culture where all of our employees feel respected, valued and have an opportunity to contribute to the company's success. As a Business Analytics Consultant within PNC's Finance organization, you will be based in Pittsburgh, PA.
This position is primarily based in a PNC location. Responsibilities require time in the office or in the field on a regular basis. Some responsibilities may be performed remotely, at manager's discretion.
Additional Responsibilities:
-Collaborate with multi-department financial modeling teams, reviewing and challenging forecasting assumptions and outputs to ensure accuracy and soundness
- Assist in the preparation and analysis of the consolidated monthly balance sheet and net interest income forecast
- Perform ad hoc analysis related to balance sheet and interest rate forecast sensitivities
Software Proficiencies:
-Required: Strong Microsoft Excel knowledge – Pivot Tables/Vlookup/Hlookup/Index Match, and other formulas utilized to retrieve, manipulate, and interpret data
- Preferred: Prior exposure to Quantitative Risk Management (QRM)
Job Description
Leverages analytical tools to provide business and technical expertise for the analytics process, tools and applications for a business function or business unit to create data driven solutions.

Recommending appropriate performance measures to be produced including lifts, efficiencies, confidence intervals, and other statistical metrics.

Analyzing and processing data, building and maintaining models and report templates, and developing dynamic, data-driven solutions.

Providing business clients with detailed, actionable reports documenting the findings from, data processing, and data analysis.

Consulting on using business intelligence data for predictive analytics and facilitating implementation of new tools and data marts.
PNC Employees take pride in our reputation and to continue building upon that we expect our employees to be:
Customer Focused - Knowledgeable of the values and practices that align customer needs and satisfaction as primary considerations in all business decisions and able to leverage that information in creating customized customer solutions.
Managing Risk - Assessing and effectively managing all of the risks associated with their business objectives and activities to ensure they adhere to and support PNC's Enterprise Risk Management Framework.
Competencies
Analytical Thinking – Knowledge of techniques and tools that promote effective analysis and the ability to determine the root cause of organizational problems and create alternative solutions that resolve the problems in the best interest of the business.Business Acumen – Knowledge, insight, and understanding of business concepts, tools, and processes that are needed for making sound decisions in the context of the company's business; ability to apply this knowledge appropriately to diverse situations.Business Analytics – Knowledge of technologies, techniques and practices for the evaluation of business performance data; ability to analyze business performance using advanced statistical methods to justify and drive future business planning decisions.Consulting – Knowledge of techniques, roles, and responsibilities in providing technical or business guidance to clients, both internal and external; ability to apply this knowledge appropriately to diverse situations.Decision Making and Critical Thinking – Understanding of the issues related to the decision-making process; ability to analyze situations fully and accurately, and reach productive decisions.Effective Communications – Understanding of effective communication concepts, tools and techniques; ability to effectively transmit, receive, and accurately interpret ideas, information, and needs through the application of appropriate communication behaviors.
Work Experience
Roles at this level typically require a university / college degree, with 2+ years of relevant professional experience. In lieu of a degree, a comparable combination of education, job specific certification(s), and experience (including military service) may be considered.
Education
Bachelors
Additional Job Description
Benefits
PNC offers employees a comprehensive range of benefits to help meet your needs now and in the future. Depending on your eligibility, options for full-time employees include medical/prescription drug coverage (with a Health Savings Account feature); dental and vision options; employee and spouse/child life insurance; short- and long-term disability protection; maternity and parental leave; paid holidays, vacation days and occasional absence time; 401(k), pension and stock purchase plans; dependent care reimbursement account; back-up child/elder care; adoption assistance; educational assistance and a robust wellness program with financial incentives. To learn more about these and other programs, including benefits for part-time employees, visit pncbenefits.com > New to PNC.
Disability Accommodations Statement:

At PNC we foster an inclusive and accessible workplace. We provide reasonable accommodations to employment applicants and qualified individuals with a disability who need an accommodation to perform the essential functions of their positions.
Equal Employment Opportunity (EEO):

PNC provides equal employment opportunity to qualified persons regardless of race, color, sex, religion, national origin, age, sexual orientation, gender identity, disability, veteran status, or other categories protected by law.
California Residents
Refer to the California Consumer Privacy Act Privacy Notice to gain understanding of how PNC may use or disclose your personal information in our hiring practices.