Senior Financial Sales Consultant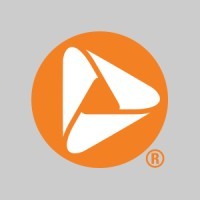 PNC
Accounting & Finance, Sales & Business Development
Annapolis, MD, USA
Posted on Saturday, November 18, 2023
Position Overview
At PNC, our people are our greatest differentiator and competitive advantage in the markets we serve. We are all united in delivering the best experience for our customers. We work together each day to foster an inclusive workplace culture where all of our employees feel respected, valued and have an opportunity to contribute to the company's success. This position is primarily based in Annapolis, MD. Responsibilities require time in the office or in the field on a regular basis. Some responsibilities may be performed remotely, at manager's discretion.
PNC Organizational Financial Wellness is a collaborative business segment that delivers comprehensive financial wellness advice and solutions to clients and consumers. Within this team, WorkPlace Banking is designed to help improve employee financial wellbeing, strengthen employee financial awareness, and increase convenience through digital banking that includes money management tools. As a WorkPlace Banker – Financial Sales Consultant, you will work in an outbound sales capacity, facilitating in-person new hire orientations, delivering financial education seminars and multi-faceted benefits programs to the employee base within our clients' organizations.
Bilingual Spanish or Creole Preferred
Job Description
Builds the retail customer base through proactive, outbound quality sales conversations. Creates customer loyalty and grows customer share of wallet through a differentiated customer experience. May mentor, coach and onboard team members and serve as subject matter resource
Sells the bank's products and services to existing and prospective clients outside of branch in non-PNC locations, demonstrating how PNC can help them achieve their financial goals. Identifies and independently acts upon sales opportunities to achieve assigned sales goals. Responsible for establishing connections between clients and PNC partners (ie. PNC Investment, PNC Mortgage, and other consumer loan solutions) based on clients' financial needs and goals.
Grows customer household relationships through onboarding new clients and building a strong pipeline of appointments for branch and PNC partners. Demonstrates value for customers to achieve greater financial well-being by driving deep needs-based conversations.
Creates an exceptional customer experience at events in a variety of external locations to drive desired acquisition, customer loyalty and increased share of wallet. Stengthens client relationships through planning continued on-site events.
Understands PNC capabilities, educates and coaches customers on technology options.
Selling at non-PNC locations requires: Access to a reliable vehicle transportation for travel to multiple work locations on a daily basis; and The ability to lift and carry up to 25 pounds (inclusive of, but not limited to, marketing materials, collateral and/or other promotional items as required).
PNC Employees take pride in our reputation and to continue building upon that we expect our employees to be:
Customer Focused - Knowledgeable of the values and practices that align customer needs and satisfaction as primary considerations in all business decisions and able to leverage that information in creating customized customer solutions.
Managing Risk - Assessing and effectively managing all of the risks associated with their business objectives and activities to ensure they adhere to and support PNC's Enterprise Risk Management Framework.
Competencies
Addressing Customer Needs – Knowledge of and ability to meet customer needs by offering appropriate products in an appropriate manner.Branch Banking Services – Knowledge of the responsibilities, issues, regulations, business practices, and operations of retail banking branches; ability to provide qualified services to customers.Customer Acquisition – Knowledge of and ability to implement the methods used to acquire new customer relationships.Customer Experience Management. – Implements the strategies and techniques used to ensure that customers have a positive experience with the organization and its products and services at every touch point.Effective Communications – Understanding of effective communication concepts, tools and techniques; ability to effectively transmit, receive, and accurately interpret ideas, information, and needs through the application of appropriate communication behaviors.Managing Multiple Priorities – Ability to manage multiple concurrent objectives, projects, groups, or activities, making effective judgments as to prioritizing and time allocation.Sales Closing and Agreements – Knowledge of and the ability to close deals and reach final sales agreements.Sales Proposals and Presentations – Knowledge of sales processes, tools, and techniques; ability to prepare and present formal recommendations for how the organization can meet the customer's needs.Selling. – Applies knowledge of banking products and services to meet customer needs and enable them to achieve their financial goals. Identifies prospecting approaches to identify potential customers and create opportunities to sell financial solutions and ideas to customers.
Work Experience
Roles at this level typically require an Associates or equivalent degree as well as related experience or product knowledge to accomplish primary duties. Typically requires 4+ years of related business or functional experience. In lieu of a degree, a comparable combination of education, job specific certification(s), and experience (including military service) may be considered.
Education
Associates
Additional Job Description
Benefits
PNC offers employees a comprehensive range of benefits to help meet your needs now and in the future. Depending on your eligibility, options for full-time employees include medical/prescription drug coverage (with a Health Savings Account feature); dental and vision options; employee and spouse/child life insurance; short- and long-term disability protection; maternity and parental leave; paid holidays, vacation days and occasional absence time; 401(k), pension and stock purchase plans; dependent care reimbursement account; back-up child/elder care; adoption assistance; educational assistance and a robust wellness program with financial incentives. To learn more about these and other programs, including benefits for part-time employees, visit pncbenefits.com > New to PNC.
Disability Accommodations Statement:

At PNC we foster an inclusive and accessible workplace. We provide reasonable accommodations to employment applicants and qualified individuals with a disability who need an accommodation to perform the essential functions of their positions.
Equal Employment Opportunity (EEO):

PNC provides equal employment opportunity to qualified persons regardless of race, color, sex, religion, national origin, age, sexual orientation, gender identity, disability, veteran status, or other categories protected by law.
California Residents
Refer to the California Consumer Privacy Act Privacy Notice to gain understanding of how PNC may use or disclose your personal information in our hiring practices.