Experience Designer Sr--Virtual Wallet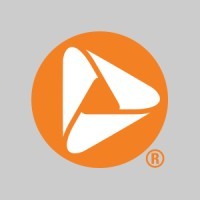 PNC
Design
Multiple locations
Posted on Saturday, November 18, 2023
Position Overview
At PNC, our people are our greatest differentiator and competitive advantage in the markets we serve. We are all united in delivering the best experience for our customers. We work together each day to foster an inclusive workplace culture where all of our employees feel respected, valued and have an opportunity to contribute to the company's success. As an Experience Designer Sr within PNC's Virtual Wallet team, you will be based in Pittsburgh, PA, Cleveland, OH, Philadelphia, PA, Charlotte, NC, Birmingham, AL, and Atlanta, GA
The position is primarily based in a PNC location. Responsibilities require time in the office or in the field on a regular basis. Some responsibilities may be performed remotely, at the manager's discretion.
We are looking for an Experience Designer Senior to join PNC Bank and our Virtual Wallet team. At PNC, you'll build digital solutions that help people achieve their financial goals so they can focus on everything else life brings. You'll be a key player in shaping product design and strategy by collaborating with experience designers, agile development teams, and core product team members. You'll use a strong, critical voice to deliver engaging, consistent, and accessible experiences to our audiences.
As a senior designer on the Virtual Wallet team, you'll be aligned with product and development crews in an agile framework to create and enhance our customer experiences. Working in a highly collaborative environment, you'll also act guide to the team to align across products and channels. Transparency, high engagement, and collaboration are important dynamics you'll be expected to bring to the team.
You'll focus on experiences such as:
• Paying your bills and tracking those payments
• Visualizing your cashflow in Virtual Wallet's tools
• Planning for and achieving your financial goals
In this role, you will:
• Apply your UI and UX skills to an established product
• Define problems and goals, map user flows, and prototype interactions
• Design frameworks, systems, and components that aim to deliver consistent UX across a range of user touchpoints
• Conduct user observation, research, and analysis to understand the challenges of your users
• Use quantitative and qualitative data to inform your designs
• Facilitate brainstorming and design sessions internally and externally
• Work closely with front-end developers and project managers to ensure design specifications are implemented
We think you could be successful if you:
• Are a natural collaborator and an excellent communicator, able to present design ideas and explain your thought process in a large team environment
• Advocate for users and inspire a culture of design thinking
• Can handle the details for multiple projects and deadlines
• Believe iteration is the best path to improvement and can adapt quickly to change
• Take initiative and act on opportunities for improvement
• Seek to learn from your team
Minimum qualifications:
• An online portfolio that demonstrates strong experience in creating end-to-end solutions through ideation, user research, wireframing, and design iteration
Job Description
Transforms tasks into intuitive, accessible and easy-to-use designs through the entire experience lifecycle, from the first-time user to the expert.

Discover customer and business needs through contextual inquiries, and generative and quantitative research, and identify solutions to meet those needs..

Influence the design direction and strategy. Executes visual, information, interaction, and service design elements of the initiative that meets business and customer needs and delights customers. Communicate the initiative and product to others (Business Partners) through user journeys, storyboards, prototypes, wireframes, and other materials.

Gauge the usability of new and existing products, and make constructive suggestions for change.

Conduct research studies and present findings that will inform improvements in the customer experience. May help establish research methods and strategies.
PNC Employees take pride in our reputation and to continue building upon that we expect our employees to be:
Customer Focused - Knowledgeable of the values and practices that align customer needs and satisfaction as primary considerations in all business decisions and able to leverage that information in creating customized customer solutions.
Managing Risk - Assessing and effectively managing all of the risks associated with their business objectives and activities to ensure they adhere to and support PNC's Enterprise Risk Management Framework.
Competencies
Business Analytics – Knowledge of technologies, techniques and practices for the evaluation of business performance data; ability to analyze business performance using advanced statistical methods to justify and drive future business planning decisions.Creativity – Knowledge of the approaches, tools, and techniques for promoting creative, original thinking and ability to apply it to a variety of business situations.Design Thinking – Knowledge of the concepts, principles, and processes of design thinking; ability to utilize the knowledge in designing new products and services and even improving organizational operation.Effective Communications – Understanding of effective communication concepts, tools and techniques; ability to effectively transmit, receive, and accurately interpret ideas, information, and needs through the application of appropriate communication behaviors.Graphic Visualization – Knowledge of visualization tools and techniques and ability to create visual images of ideas, concepts and physical objects to communicate abstract or concrete messages to a target audience.Group Facilitation – Ability to design and facilitate a group process, elicit contributions from group members, stimulate a focused group discussion, and achieve a desired outcome.Product Development Life Cycle – Knowledge of and the ability to develop products and bring them into the marketplace.Requirements Analysis – Knowledge of methods and techniques to elicit, analyze and record required business functionality and non-functionality requirements; ability to analyze these requirements to ensure the success of a system or software development project.Solutions Development – Knowledge of and the ability to assess customer needs and provide solutions for them.User Experience Design – Knowledge of user experience design tools, techniques and approaches; ability to design applications that are valued, positively perceived and used by clients.User Interface Design – Knowledge of activities, practices, deliverables and considerations; ability to design effective graphic user interfaces for delivery of information to the client's desktop workstation.
Work Experience
Roles at this level typically require a university / college degree, with 3+ years of relevant / direct industry experience. Certifications are often desired. In lieu of a degree, a comparable combination of education, job specific certification(s), and experience (including military service) may be considered.
Education
Bachelors
Additional Job Description
Benefits
PNC offers employees a comprehensive range of benefits to help meet your needs now and in the future. Depending on your eligibility, options for full-time employees include medical/prescription drug coverage (with a Health Savings Account feature); dental and vision options; employee and spouse/child life insurance; short- and long-term disability protection; maternity and parental leave; paid holidays, vacation days and occasional absence time; 401(k), pension and stock purchase plans; dependent care reimbursement account; back-up child/elder care; adoption assistance; educational assistance and a robust wellness program with financial incentives. To learn more about these and other programs, including benefits for part-time employees, visit pncbenefits.com > New to PNC.
Disability Accommodations Statement:

At PNC we foster an inclusive and accessible workplace. We provide reasonable accommodations to employment applicants and qualified individuals with a disability who need an accommodation to perform the essential functions of their positions.
Equal Employment Opportunity (EEO):

PNC provides equal employment opportunity to qualified persons regardless of race, color, sex, religion, national origin, age, sexual orientation, gender identity, disability, veteran status, or other categories protected by law.
California Residents
Refer to the California Consumer Privacy Act Privacy Notice to gain understanding of how PNC may use or disclose your personal information in our hiring practices.