Loan Support Analyst Sr - Spec (Syndication Support and Servicing)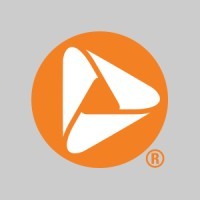 PNC
IT, Customer Service
Multiple locations
Posted on Saturday, November 18, 2023
Position Overview
At PNC, our people are our greatest differentiator and competitive advantage in the markets we serve. We are all united in delivering the best experience for our customers. We work together each day to foster an inclusive workplace culture where all of our employees feel respected, valued and have an opportunity to contribute to the company's success. As a Loan Support Analyst Sr. - Spec within PNC's Commercial Lending Operations Agency Serving organization, you will be based in Pittsburgh, PA.
This position also offers the opportunity to work from home and can be a remote position. Work may be performed from a quiet, confidential space in a home location, approved by PNC. This position may not be available in all geographic locations.
The ideal candidate will meet the following qualifications:
Required – Prior banking experience; Prior loan servicing experience; familiarity with commercial loan documentation
Preferred – Syndication experience; knowledge of syndication structure; familiarity with syndicated loan documentation; familiarity with ACBS; knowledge of syndication systems, including: Syndtrak, Clearpar, Intralinks.
This role will be responsible for providing syndication support and servicing within the Commercial Lending Operations organization. This will include uploading documents to Syndtrak, monitoring the group mailbox, account maintenance, and deal site creation.
In addition, a very high degree of written and verbal communication skills is a must to succeed in this role at this level.
Additional requirements include:
- Ability to multi-task; ability to prioritize; Sense of urgency; strong time management skills
- Strong customer service and relationship management; skills ability to interact with peers, LOB partners, investors, customers, etc.
- Communication - be able to effectively and independently communicate with customers, deal teams, etc. to handle BAU and address most-common questions;
- Work Independently - able to independently support BAU transactions with minimal assistance, escalate appropriately with sufficient detail as to what is occurring
- Independently handle up to medium complexity transactions with minimum supervision and a high-degree of accuracy
- Analyzing/Investigating - ability to independently investigate matters and give recommendations on solutions to managers or peers
- Ability to voice suggestions/enhancements to existing process; able to provide draft proposal(s) for consideration
Job Description
Applies specialty product knowledge to close or administer high complexity or high risk syndicated and/or commercial loan transactions. May have responsibility for fulfilling key fiduciary obligations associated with the Banks Agent role; validating construction due diligence requirements; and/or monitoring construction progress and draw requirements. Directly interacts with high revenue/high profile corporate and/or commercial real estate clients.

Reviews customized commercial, legal, and related due diligence documentation and reporting to ensure adherence to complex deal structures and/or regulatory compliance requirements.

Consults and advises customers, investors, capital markets loan syndications and/or commercial real estate deal teams, as well as external and internal business partners to execute transactions.

Reviews transactions and related documents, including collateral and construction requirements. Verifies work processes to ensure completeness, accuracy, and conformance to credit approvals, legal documents, established service levels and applicable procedures. Determines whether loan disbursements can be made, or if additional documentation or escalations is required

Reviews reports to identify exceptions, monitor quality and ensure compliance. Participates in risk mitigation activities. May serve as a subject matter resource and may provide specialty product training.
PNC Employees take pride in our reputation and to continue building upon that we expect our employees to be:
Customer Focused - Knowledgeable of the values and practices that align customer needs and satisfaction as primary considerations in all business decisions and able to leverage that information in creating customized customer solutions.
Managing Risk - Assessing and effectively managing all of the risks associated with their business objectives and activities to ensure they adhere to and support PNC's Enterprise Risk Management Framework.
Competencies
Consulting – Knowledge of techniques, roles, and responsibilities in providing technical or business guidance to clients, both internal and external; ability to apply this knowledge appropriately to diverse situations.Customer Interaction – Knowledge of and ability to utilize practices, tools, and techniques for communicating with a customer.Decision Making and Critical Thinking – Understanding of the issues related to the decision-making process; ability to analyze situations fully and accurately, and reach productive decisions.Effective Communications – Understanding of effective communication concepts, tools and techniques; ability to effectively transmit, receive, and accurately interpret ideas, information, and needs through the application of appropriate communication behaviors.Financial Analysis – Knowledge of and ability to read, interpret and draw accurate conclusions from financial and numerical material.Managing Multiple Priorities – Ability to manage multiple concurrent objectives, projects, groups, or activities, making effective judgments as to prioritizing and time allocation.Negotiating – Knowledge of successful negotiation concepts and techniques; ability to negotiate successfully across the organization and with external vendors and clients in a constructive and collaborative manner.Operational Functions – Knowledge of major functional processes and associated operating requirements; ability to apply this knowledge appropriately to diverse situations.Products and Services – Knowledge of major products and services and product and service groups; ability to apply this knowledge appropriately to diverse situations.Relationship Management – Ability to establish and build healthy working relations and partnerships with clients, vendors, and peers.
Work Experience
Roles at this level typically require a university / college degree with < 1 year of professional experience and/or successful completion of a formal development program. In lieu of a degree, a comparable combination of education, job specific certification(s), and experience (including military service) may be considered.
Education
Bachelors
Additional Job Description
Base salary: commensurate with experience.
Benefits
PNC offers employees a comprehensive range of benefits to help meet your needs now and in the future. Depending on your eligibility, options for full-time employees include medical/prescription drug coverage (with a Health Savings Account feature); dental and vision options; employee and spouse/child life insurance; short- and long-term disability protection; maternity and parental leave; paid holidays, vacation days and occasional absence time; 401(k), pension and stock purchase plans; dependent care reimbursement account; back-up child/elder care; adoption assistance; educational assistance and a robust wellness program with financial incentives. To learn more about these and other programs, including benefits for part-time employees, visit pncbenefits.com > New to PNC.
Disability Accommodations Statement:

At PNC we foster an inclusive and accessible workplace. We provide reasonable accommodations to employment applicants and qualified individuals with a disability who need an accommodation to perform the essential functions of their positions.
Equal Employment Opportunity (EEO):

PNC provides equal employment opportunity to qualified persons regardless of race, color, sex, religion, national origin, age, sexual orientation, gender identity, disability, veteran status, or other categories protected by law.
California Residents
Refer to the California Consumer Privacy Act Privacy Notice to gain understanding of how PNC may use or disclose your personal information in our hiring practices.