\n\n\n\n\n
    </div>\n</div>\n
\n","datePosted":"2023-10-26T13:34:15.022Z","employmentType":[],"hiringOrganization":{"@type":"Organization","name":"SAP IoT Startup Accelerator","sameAs":"https://sap.com","logo":"https://cdn.filepicker.io/api/file/DThHT80iSJu5ckcfkXxC"},"jobLocation":{"@type":"Place","address":{"@type":"PostalAddress","addressLocality":"Hamburg, Germany"}}}
Community Programs Manager (f/m/d) - SAP Learning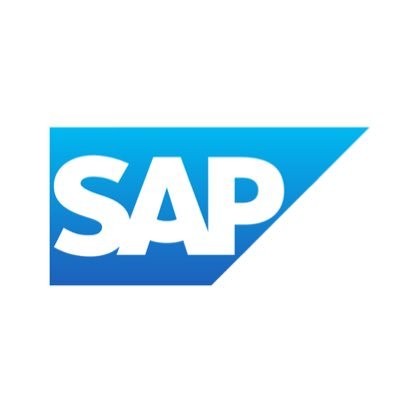 SAP IoT Startup Accelerator
Hamburg, Germany
Posted on Thursday, October 26, 2023
We help the world run better
Our company culture is focused on helping our employees enable innovation by building breakthroughs together. How? We focus every day on building the foundation for tomorrow and creating a workplace that embraces differences, values flexibility, and is aligned to our purpose-driven and future-focused work. We offer a highly collaborative, caring team environment with a strong focus on learning and development, recognition for your individual contributions, and a variety of benefit options for you to choose from. Apply now!
This role can be filled globally
YOUR FUTURE ROLE

We are looking for a highly skilled and enthusiastic Community Programs Manager to spearhead the reinvention of our Community. The successful candidate will collaborate with internal and external stakeholders, leveraging their expertise in integrated program management, influencer relations, and strategic planning. As the Community Programs Manager, you will be instrumental in developing and implementing a robust strategy to grow our Community, engage and nurture members, establish thought leadership, and foster loyalty.
If you are passionate about shaping the future of communities, driving innovation, and leading a high-performing team, we invite you to apply for this exciting opportunity. Join us in our journey to reinvent our Community for the next 20 years and beyond.

Key Responsibilities:
Strategic Development: Develop a comprehensive strategy for reinventing the Community, incorporating insights from internal and external stakeholders. This includes influencer plans, community advisory boards, the evolution of mentorship and champion programs, and more.

Executional Excellence: Translate the strategy into an actionable plan, ensuring seamless execution of community programs. Use data-driven insights to make informed decisions, continuously improving programs based on metrics and feedback.

Event Strategy: Develop and implement a compelling community event strategy, enhancing member engagement and participation. Collaborate closely with Marketing and Sales teams to integrate community events effectively.

Stakeholder Management: Act as a key liaison across Marketing & Sales teams, ensuring alignment and synergy between community programs and overall business objectives. Exhibit strong cross-functional stakeholder management and executive-level communication skills.

Innovation and Adaptability: Embrace ambiguity and experimentation, leading the team through innovative approaches. Analyze experimental outcomes and adapt strategies based on results, driving continuous improvement.

Team Leadership: Lead a high-performing team, fostering a culture of operational excellence, scale, best practice definition, and continuous learning. Build and nurture a team with diverse strengths, inspiring and developing team members at various career levels.

Budget Management: Effectively manage the budget allocated for community programs, making strategic investment decisions to maximize impact and ROI.
YOUR PROFILE
10+ years' professional work experience in B2B and B2C technology business

5+ years in technology marketing, with a preference for community centric businesses

4+ years' experience as a people manager; preferably leading virtual teams in a global environment

Track record of conceptual, as well as execution capabilities in cross-unit environment

Experience with organizational change management

International and cross-cultural working experience

Background in developing and executing programs and events

Strong execution focus & structured way of working to operationalize strategy into business capabilities and process vision​

Good consumer

intuition on the needs of developers, consultants and IT professionals

Ability to self-drive and execute topics, with tangible results & positive impact

Strong interpersonal, verbal, presentation and writing skills

Positive world view and general optimism about the future state of enterprise software

Proven experience building and leading a high performing and engaged global organization
We build breakthroughs together
SAP innovations help more than 400,000 customers worldwide work together more efficiently and use business insight more effectively. Originally known for leadership in enterprise resource planning (ERP) software, SAP has evolved to become a market leader in end-to-end business application software and related services for database, analytics, intelligent technologies, and experience management. As a cloud company with 200 million users and more than 100,000 employees worldwide, we are purpose-driven and future-focused, with a highly collaborative team ethic and commitment to personal development. Whether connecting global industries, people, or platforms, we help ensure every challenge gets the solution it deserves. At SAP, we build breakthroughs, together.
We win with inclusion
SAP's culture of inclusion, focus on health and well-being, and flexible working models help ensure that everyone – regardless of background – feels included and can run at their best. At SAP, we believe we are made stronger by the unique capabilities and qualities that each person brings to our company, and we invest in our employees to inspire confidence and help everyone realize their full potential. We ultimately believe in unleashing all talent and creating a better and more equitable world.
SAP is proud to be an equal opportunity workplace and is an affirmative action employer. We are committed to the values of Equal Employment Opportunity and provide accessibility accommodations to applicants with physical and/or mental disabilities. If you are interested in applying for employment with SAP and are in need of accommodation or special assistance to navigate our website or to complete your application, please send an e-mail with your request to Recruiting Operations Team: Careers@sap.com.
For SAP employees: Only permanent roles are eligible for the SAP Employee Referral Program, according to the eligibility rules set in the SAP Referral Policy. Specific conditions may apply for roles in Vocational Training.
Requisition ID: 381645 | Work Area: Human Resources | Expected Travel: 0 - 10% | Career Status: Management | Employment Type: Regular Full Time | Additional Locations: Virtual - Global #LI-Hybrid


Job Segment: ERP, SAP, Cloud, Strategic Planning, Marketing Manager, Technology, Strategy, Marketing