\n\n\n\n\n
    </div>\n</div>\n
\n","datePosted":"2023-10-31T12:22:05.928Z","employmentType":[],"hiringOrganization":{"@type":"Organization","name":"SAP IoT Startup Accelerator","sameAs":"https://sap.com","logo":"https://cdn.filepicker.io/api/file/DThHT80iSJu5ckcfkXxC"},"jobLocation":{"@type":"Place","address":{"@type":"PostalAddress","addressLocality":"Houston, TX, USA"}}}
Sr. Project Manager, CSS - West Market Unit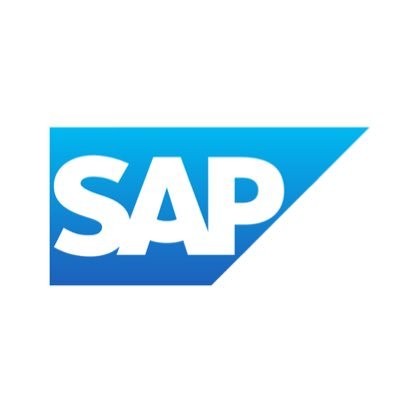 SAP IoT Startup Accelerator
Software Engineering, Operations
Houston, TX, USA
Posted on Tuesday, October 31, 2023
We help the world run better
Our company culture is focused on helping our employees enable innovation by building breakthroughs together. How? We focus every day on building the foundation for tomorrow and creating a workplace that embraces differences, values flexibility, and is aligned to our purpose-driven and future-focused work. We offer a highly collaborative, caring team environment with a strong focus on learning and development, recognition for your individual contributions, and a variety of benefit options for you to choose from. Apply now!
What you'll do
The Sr. Project Manager is responsible for supporting our customer's transformation strategy through the management of cloud, on-premise or hybrid implementation initiatives. This person should have the qualifications and business acumen to manage large scale, high risk, strategic projects that span organizational boundaries including multiple business units and service partners/vendors. They provide leadership to cross-functional teams responsible for delivering defined project outputs to time, budget and project quality criteria.
Assist during the Bid Phase of the customer engagement by providing input into the proposal especially regarding the solution delivery model (i.e., SAP Activate and Agile Delivery methodology and best business practices), project structure, organization, scoping, estimation and risk assessment.

Has ability to manage complex projects or programs that require coordination of work between various parties such as: third party sub-contractors, SAP Custom Development, SAP Global Delivery, SAP Active Global Support.

Ensure that the delivery model proposed by the solutioning center will correctly support the defined project objectives and requirements

Ensure that the scope and estimate of the engagement is correctly captured in the SOW

Determine required resources for the project

Assess, document and communicate risk for the engagement

Position SAP delivery methodology – Activate, Agile, Best Business Practices and Model Company correctly with the customer and project team

Conduct the project planning activities and manage the execution of large scale, high risk, or strategic projects according to plan (Opportunity Management, Initiating to Closing)

Evaluate complex situations accurately and identify viable solutions that create successful outcome for the customer.

Manage relationship with project stakeholders, including internal and external clients, keeping stakeholders informed of progress and issues in order to manage expectations on all project requirements and deliverables.

Manage and communicate clear vision of the project's objectives and motivate the project team to achieve them; create a project environment that enables peak performance by team members.

Ensure proper use of methodology, tools and procedures

Ensure proper governance is in place to best meet project objectives

Balance the trade-off of the triple- constraint (time, cost and scope) to realize the expected business value.

Evaluate strategic options and alternatives for delivering or offering services in a more efficient or cost-effective manner.

Builds customer relationships with the clear expectation to deliver follow-on business or identify opportunities within an account. Deals with difficult issues at the customer and finds win-win solutions for both Customer and SAP.

Proactively manage all contract terms, including changes in work scope, timeline, and obligations and ensure appropriate planning measures are taken with internal and external stakeholders to formalize and administer contract changes.

Manage the financial aspects of the project: budgeting and estimate to actual variance.
What you bring
Strong leadership, organizational and interpersonal skills; the ability to work well with people from different disciplines with varying degrees of technical experience; competence in clear concise and tactful communication with senior executive management, clients, peers and team members

Worked previously in a consulting role with a SAP services provider

Excellent understanding of SAP digital, cloud, and innovation solutions and of the consulting business processes and functions.

Demonstrated experience leading cross functional teams within a formalized methodology and practical experience in applying SAP templates and methods, including Activate

Demonstrated expertise in creating and maintaining project deliverables such as, project charter, integrated project management plans, status reports, project timesheets, communications plan, budget and schedule.

Demonstrated experience in managing issues, scope and quality while bring projects to successful completion within the cost and time requirements.

Required undergraduate university degree, preferably in commerce, engineering, information technologies or equivalent training and job experience.

Liaison and consultative skills: negotiating skills within a context of high political sensitivity and conflicting interests.

Strong writing, mentoring, decision making, communication, and meeting facilitation skills; ability to utilize a combination of formal authority and persuasion skill sets.

Ability to train and mentor project managers or teams in project management methodologies.

Knowledge of the strategic and operational issues of the project management business unit.

A clear vision of what determines a successful project for the customer and for the enterprise.

Knowledge of and competency in project management processes including planning tasks, resource allocation, risk management, time management, financial management, HR management, quality management, monitoring and reporting, documenting and record keeping.

Adaptability and flexibility to manage deadline pressure, ambiguity and change.
Requirements:
7+ years of project management experience in large scale, high risk, or strategic projects with multiple number of E2E full lifecycle implementations

3 – 5 years of supervisory or coaching experience in teambuilding and leading teams.

Master's degree, preferably in commerce, engineering, information technologies or MBA an asset

Current PMP certification and /or other industry and project management certifications

MS Project Orange Belt Certification

Agile or SCRUM certification highly preferred
Meet the Team
SAP Professional Services provides end to end project support to strategic customers. As Sr. Project Manager, you will partner with the customer account and all key stakeholders to ensure key milestones are met within the implementation of SAP solutions. You will be a part of West Market Unit within our Cloud Success Services organization.
We build breakthroughs together
SAP innovations help more than 400,000 customers worldwide work together more efficiently and use business insight more effectively. Originally known for leadership in enterprise resource planning (ERP) software, SAP has evolved to become a market leader in end-to-end business application software and related services for database, analytics, intelligent technologies, and experience management. As a cloud company with 200 million users and more than 100,000 employees worldwide, we are purpose-driven and future-focused, with a highly collaborative team ethic and commitment to personal development. Whether connecting global industries, people, or platforms, we help ensure every challenge gets the solution it deserves. At SAP, we build breakthroughs, together.
We win with inclusion
SAP's culture of inclusion, focus on health and well-being, and flexible working models help ensure that everyone – regardless of background – feels included and can run at their best. At SAP, we believe we are made stronger by the unique capabilities and qualities that each person brings to our company, and we invest in our employees to inspire confidence and help everyone realize their full potential. We ultimately believe in unleashing all talent and creating a better and more equitable world.
SAP is proud to be an equal opportunity workplace and is an affirmative action employer. We are committed to the values of Equal Employment Opportunity and provide accessibility accommodations to applicants with physical and/or mental disabilities. If you are interested in applying for employment with SAP and are in need of accommodation or special assistance to navigate our website or to complete your application, please send an e-mail with your request to Recruiting Operations Team: Careers@sap.com.
For SAP employees: Only permanent roles are eligible for the SAP Employee Referral Program, according to the eligibility rules set in the SAP Referral Policy. Specific conditions may apply for roles in Vocational Training.
EOE AA M/F/Vet/Disability
Qualified applicants will receive consideration for employment without regard to their age, race, religion, national origin, ethnicity, age, gender (including pregnancy, childbirth, et al), sexual orientation, gender identity or expression, protected veteran status, or disability.
Compensation Range Transparency: SAP believes the value of pay transparency contributes towards an honest and supportive culture and is a significant step toward demonstrating SAP's commitment to pay equity. SAP provides the annualized compensation range inclusive of base salary and variable incentive target for the career level applicable to the posted role. The targeted combined range for this position is 146,000 - 326,100 USD. The actual amount to be offered to the successful candidate will be within that range, dependent upon the key aspects of each case which may include education, skills, experience, scope of the role, location, etc. as determined through the selection process. Any SAP variable incentive includes a targeted dollar amount and any actual payout amount is dependent on company and personal performance. Please reference this link for a summary of SAP benefits and eligibility requirements: SAP North America Benefits.
Requisition ID: 383123
| Work Area: Consulting and Professional Services
| Expected Travel: 0 - 60%
| Career Status: Professional
| Employment Type: Regular Full Time
| Additional Locations: Virtual - USA
#LI-Hybrid

Nearest Major Market: Houston
Job Segment: Project Manager, Cloud, ERP, Consulting, SAP, Technology