\n\n\n\n\n
    </div>\n</div>\n
\n","datePosted":"2023-11-18T11:22:44.964Z","employmentType":[],"hiringOrganization":{"@type":"Organization","name":"SAP IoT Startup Accelerator","sameAs":"https://sap.com","logo":"https://cdn.filepicker.io/api/file/DThHT80iSJu5ckcfkXxC"},"jobLocation":{"@type":"Place","address":{"@type":"PostalAddress","addressLocality":"Bengaluru, Karnataka, India"}}}
Technology Associate Consultant- SAP SRM/ ECC/ MM (1-3Y)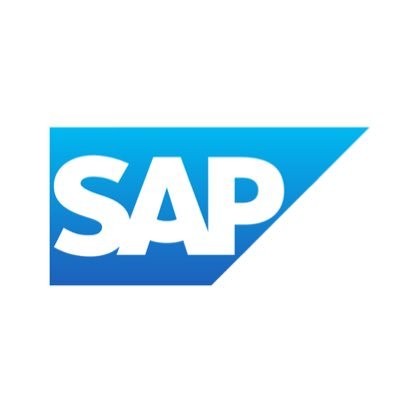 SAP IoT Startup Accelerator
IT
Bengaluru, Karnataka, India
Posted on Saturday, November 18, 2023
We help the world run better
Our company culture is focused on helping our employees enable innovation by building breakthroughs together. How? We focus every day on building the foundation for tomorrow and creating a workplace that embraces differences, values flexibility, and is aligned to our purpose-driven and future-focused work. We offer a highly collaborative, caring team environment with a strong focus on learning and development, recognition for your individual contributions, and a variety of benefit options for you to choose from.Apply now!
What you'll do
Drive 'best in class' business processes implementation on SAP Ariba cloud solution

Collaborate on most aspects of an SAP Ariba On-Demand implementation including (but not limited to): solutions design, business rule development, user interface configuration and customization, external system integration, technical / end-user training and project management.

Influence the opinions and decisions of clients leveraging proven best practices

Assist the customer with data extraction from their existing systems, ensuring adherence to data specifications, and resulting in successful integration with SAP Ariba On-Demand Solutions.

Coordinate the customer and various groups within SAP Ariba such as Sales, Engineering, Technical Support and Solutions Marketing

Responsible for customer satisfaction during the successful deployment of solutions.

Maintain regular communications with Customer representatives during implementation to keep them appraised of current project status

Lead internal and external resources to optimize customer impact

Proactively collaborates and drives the internal team to anticipate and respond to issues that could impact solution deployment

Successfully execute tasks and activities at all project phases and build an exemplary track record in providing customer satisfaction.
What you bring
Bachelors' Degree in business or computer sciences

0 – 3 year's experience

Experience with SAP Ariba solutions is a plus.

Strong consulting skills, including written/verbal communication and teamwork

Basic SQL query knowledge

Basic object-oriented programming concepts understanding

Experience with SAP solutions (e.g. SAP SRM, ECC/MM, S4, other) is a plus.

Knowledge of procurement operations and/or e-procurement tools

High level of competency in process design and configuration

Functional / business process experience in the following areas: General Procurement, Accounts Payable, and Invoicing
Meet your Team
As members of the SAP Ariba Consulting organization, we are involved in transforming businesses through the implementation and use of the leading Cloud procurement solutions of SAP Ariba. We apply a strong understanding of business and procurement processes, as well as solid solution expertise, to deliver high quality projects and support our customers in the successful adoption of our solutions.
Core to the Technical implementation skill-set are strong analytical and problem solving capabilities, good communication and presentation skills, an ability to deal with changing environments and to operate independently, in order to provide the client with world-class service on a consistent basis. We work on various aspects of the implementation process including requirements gathering, business process design, solution configuration and customization, solution integration, solution testing, client relationship building, issue tracking and reporting.
We build breakthroughs together
SAP innovations help more than 400,000 customers worldwide work together more efficiently and use business insight more effectively. Originally known for leadership in enterprise resource planning (ERP) software, SAP has evolved to become a market leader in end-to-end business application software and related services for database, analytics, intelligent technologies, and experience management. As a cloud company with 200 million users and more than 100,000 employees worldwide, we are purpose-driven and future-focused, with a highly collaborative team ethic and commitment to personal development. Whether connecting global industries, people, or platforms, we help ensure every challenge gets the solution it deserves. At SAP, we build breakthroughs, together.
We win with inclusion
SAP's culture of inclusion, focus on health and well-being, and flexible working models help ensure that everyone – regardless of background – feels included and can run at their best. At SAP, we believe we are made stronger by the unique capabilities and qualities that each person brings to our company, and we invest in our employees to inspire confidence and help everyone realize their full potential. We ultimately believe in unleashing all talent and creating a better and more equitable world.
SAP is proud to be an equal opportunity workplace and is an affirmative action employer. We are committed to the values of Equal Employment Opportunity and provide accessibility accommodations to applicants with physical and/or mental disabilities. If you are interested in applying for employment with SAP and are in need of accommodation or special assistance to navigate our website or to complete your application, please send an e-mail with your request to Recruiting Operations Team: Careers@sap.com
For SAP employees: Only permanent roles are eligible for the SAP Employee Referral Program, according to the eligibility rules set in the SAP Referral Policy. Specific conditions may apply for roles in Vocational Training.
EOE AA M/F/Vet/Disability:
Qualified applicants will receive consideration for employment without regard to their age, race, religion, national origin, ethnicity, age, gender (including pregnancy, childbirth, et al), sexual orientation, gender identity or expression, protected veteran status, or disability.
Successful candidates might be required to undergo a background verification with an external vendor.
Requisition ID: 382519 | Work Area: Consulting and Professional Services | Expected Travel: 0 - 10% | Career Status: Graduate | Employment Type: Regular Full Time | Additional Locations: #LI-Hybrid.


Job Segment: ERP, Cloud, SAP, Testing, Accounts Payable, Technology, Finance