\n\n\n\n\n
    </div>\n</div>\n
\n","datePosted":"2023-11-20T10:28:00.160Z","employmentType":[],"hiringOrganization":{"@type":"Organization","name":"SAP IoT Startup Accelerator","sameAs":"https://sap.com","logo":"https://cdn.filepicker.io/api/file/DThHT80iSJu5ckcfkXxC"},"jobLocation":{"@type":"Place","address":{"@type":"PostalAddress","addressLocality":"Walldorf, Germany"}}}
Working student (f/m/d)- Business Area Controlling (BAC)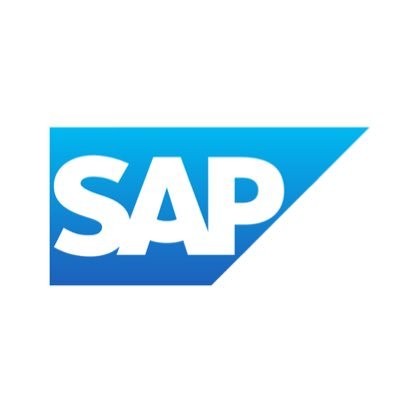 SAP IoT Startup Accelerator
Walldorf, Germany
Posted on Monday, November 20, 2023
We help the world run better
Our company culture is focused on helping our employees enable innovation by building breakthroughs together. How? We focus every day on building the foundation for tomorrow and creating a workplace that embraces differences, values flexibility, and is aligned to our purpose-driven and future-focused work. We offer a highly collaborative, caring team environment with a strong focus on learning and development, recognition for your individual contributions, and a variety of benefit options for you to choose from. Apply now!
What you'll do

You love to work in a dynamic, open-minded, and diverse team? You are looking for a chance to broaden your expertise in communications and change management within Global Controlling? Then our Business Area Controlling team (BAC) will be the right place for you to grow and sparkle!
As part of the BAC core team, you will:
Be at the center of the agile transformation of a major Global Finance & Administration function and support the team with daily tasks

Support the leadership team in managing, and implementing controlling-related projects together with internal and external stakeholders, while helping them to drive and organize change management activities, communication and workshops for the BAC unit

Support the BAC Leadership Team by helping to organize All-Employee Meetings, take over communication projects, and further social activities for 390+ employees

Support the team in expressing complex topics in lean communications that are easy to understand and fun to consume

Be co-responsible for the quarterly BAC Newsletter, and for keeping our BAC SharePoint Site up to date.

What you bring

You will be a great fit for us if you can answer most of the following questions with a "yes":
You have an affinity for change management and communication and are interested in Finance and Controlling topics,

You are self-managed, reliable and show a professional way of working,

You are a team player and like working with diverse people, you consider feedback a gift,

You are strong in strategic, conceptual, and creative thinking,

First experience in Finance/Controlling environment and change management or communications (for example as part of your studies) is a plus,

You are skilled in design, and ideally know how to use design programs (basics are sufficient)

You are in the second half of your studies,

You speak English and German fluently.
Meet your team

As one trusted & reliable Controlling team, we are high-value business partners to our internal customers, SAP's leaders worldwide.
In strong partnership with all Controlling teams, we are providing a best-in-class support to all of our customers, by focusing on the information that matters most. Our insights and forward-looking guidance enable our leaders to make the right decisions and steer their business towards SAP's ambitious goals.

As an innovative and diverse organization, the Business Area Controlling (BAC) continuously strives for efficiency while offering a great place to explore, learn, and grow for more than 390+ people.
We are looking forward to hearing from you soon – an amazing team is already waiting for you!
Your set of application documents should contain a cover letter, a resume in table form, school leaving certificates, certificate of enrollment, current university transcript of records, copies of any academic degrees already earned, and if available, references from former employers (including internships). Please also describe your experience and skills in foreign languages and computer programs / programming languages.
#Workingstudent #Werkstudent #Germany #Deutschland #Student #LIHybrid

We build breakthroughs together
SAP innovations help more than 400,000 customers worldwide work together more efficiently and use business insight more effectively. Originally known for leadership in enterprise resource planning (ERP) software, SAP has evolved to become a market leader in end-to-end business application software and related services for database, analytics, intelligent technologies, and experience management. As a cloud company with 200 million users and more than 100,000 employees worldwide, we are purpose-driven and future-focused, with a highly collaborative team ethic and commitment to personal development. Whether connecting global industries, people, or platforms, we help ensure every challenge gets the solution it deserves. At SAP, we build breakthroughs, together.
We win with inclusion
SAP's culture of inclusion, focus on health and well-being, and flexible working models help ensure that everyone – regardless of background – feels included and can run at their best. At SAP, we believe we are made stronger by the unique capabilities and qualities that each person brings to our company, and we invest in our employees to inspire confidence and help everyone realize their full potential. We ultimately believe in unleashing all talent and creating a better and more equitable world.
SAP is proud to be an equal opportunity workplace and is an affirmative action employer. We are committed to the values of Equal Employment Opportunity and provide accessibility accommodations to applicants with physical and/or mental disabilities. If you are interested in applying for employment with SAP and are in need of accommodation or special assistance to navigate our website or to complete your application, please send an e-mail with your request to Recruiting Operations Team: Careers@sap.com.
For SAP employees: Only permanent roles are eligible for the SAP Employee Referral Program, according to the eligibility rules set in the SAP Referral Policy. Specific conditions may apply for roles in Vocational Training.
Requisition ID: 383963 | Work Area: Communication | Expected Travel: 0 - 10% | Career Status: Student | Employment Type: Limited Part Time | #LI-Hybrid


Job Segment: ERP, Cloud, Change Management, Database, Developer, Technology, Management