\n\n\n\n\n
    </div>\n</div>\n
\n","datePosted":"2023-11-20T10:28:00.612Z","employmentType":[],"hiringOrganization":{"@type":"Organization","name":"SAP IoT Startup Accelerator","sameAs":"https://sap.com","logo":"https://cdn.filepicker.io/api/file/DThHT80iSJu5ckcfkXxC"},"jobLocation":{"@type":"Place","address":{"@type":"PostalAddress","addressLocality":"Newtown Square, PA, USA"}}}
Business Processes Consultant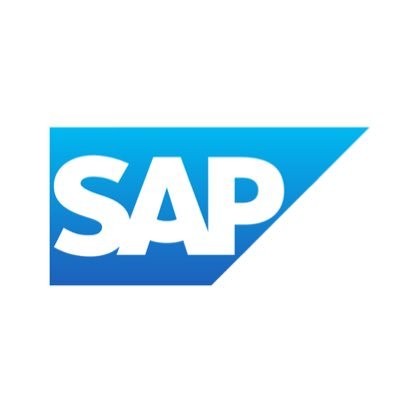 SAP IoT Startup Accelerator
Newtown Square, PA, USA
Posted on Monday, November 20, 2023
Location: Newtown Square, PA
Purpose and Objective:
SAP America, Inc. seeks a Business Processes Consultant at our Newtown Square, PA location to drives business consulting by translating the customer's vision into solutions.
Expectations and Tasks:
Maps business processes to solution requirements. Helps position disruptive business innovation. Supports the transformation towards the Intelligent Enterprise. Supports solution design and configuration across multiple solutions (on-premise, cloud and hybrid), applying state-of-the-art methodologies and standards. Participates in transition planning of customer solution landscapes. Drives deployment of best practice business processes for specific LoBs or industries. Supports pre-sales activities. Supports and delivers solution reviews and feasibility studies. Supports escalated projects. Supports partner-led projects to ensure ecosystem and customer success. Delivers customer workshops. Introduces SAP and industry leading practices based on pre-existing templates and content. Delivers solution training to customer project members. Creates project documentation and documentation of delivered services. Shows comprehensive understanding of the relevant section of the services portfolio for the respective solution area and key related areas; delivers according to specification and provides feedback for continuous improvement. Supports in solution testing and issue resolution.
Education and Qualifications/Skills and Competencies:
Bachelor's degree or foreign equivalent in Computer Science, Mathematics, Engineering or a related field and 5 years of progressive post-baccalaureate experience in the job offered or a related occupation. The company will also accept a Master's degree or foreign equivalent in Computer Science, Mathematics, Engineering or a related field and 3 years of experience in the job offered or a related occupation.
Work Experience:
Experience must involve 3 years in the following:
SAP Transportation Management;

SAP SCM technical consultant;

ABAP Programming and Performance analysis.
Experience to include each of the following;
Support SAP TM Customers through various channels: Knowledge documents, Engineering services and Expert sessions;

Root cause analysis with technical and programming and performance analysis skills;

Support customer escalations via Mission control center to Identify top issues and create and execute action and resolution plan; and

Support customer implementations, provide architectural, design and performance improvement inputs to improve customer productivity.
Travel: Position requires up to 20% domestic and international travel to various and unanticipated client sites.
Telecommuting permitted.
This position is eligible for the Employee Referral Program subject to the eligibility criteria outlined in the SAP Internal Employee Referral Policy.
Internal use only: reference code lhrs4262
SAP:SAIL
Compensation Range Transparency: The annual base salary range for this position is $125,133 to $136,980. SAP believes the value of pay transparency contributes towards an honest and supportive culture and is a significant step toward demonstrating SAP's commitment to pay equity. SAP provides the annualized compensation range inclusive of base salary and variable incentive target for the career level applicable to the posted role. The targeted combined range for this position is $125,133 to $152,200. The actual amount to be offered to the successful candidate will be within that range, dependent upon the key aspects of each case which may include education, skills, experience, scope of the role, location, etc. as determined through the selection process. Any SAP variable incentive includes a targeted dollar amount and any actual payout amount is dependent on company and personal performance. Please reference this link for a summary of SAP benefits and eligibility requirements: SAP North America Benefits.
SAP'S DIVERSITY COMMITMENT
To harness the power of innovation, SAP invests in the development of its diverse employees. We aspire to leverage the qualities and appreciate the unique competencies that each person brings to the company.
SAP is committed to the principles of Equal Employment Opportunity and to providing reasonable accommodations to applicants with physical and/or mental disabilities. If you are interested in applying for employment with SAP and are in need of accommodation or special assistance to navigate our website or to complete your application, please send an e-mail with your request to Recruiting Operations Team (Americas: Careers.NorthAmerica@sap.com or Careers.LatinAmerica@sap.com, APJ: Careers.APJ@sap.com, EMEA: Careers@sap.com). Requests for reasonable accommodation will be considered on a case-by-case basis.

EOE AA M/F/Vet/Disability:
Qualified applicants will receive consideration for employment without regard to their age, race, religion, national origin, gender, sexual orientation, gender identity, protected veteran status or disability.
Additional Locations:

Nearest Major Market: Philadelphia
Job Segment: Telecom, Telecommunications, Pre-Sales, Computer Science, ERP, Technology, Sales