\n\n\n\n\n
    </div>\n</div>\n
\n","datePosted":"2023-11-20T10:28:05.343Z","employmentType":[],"hiringOrganization":{"@type":"Organization","name":"SAP IoT Startup Accelerator","sameAs":"https://sap.com","logo":"https://cdn.filepicker.io/api/file/DThHT80iSJu5ckcfkXxC"},"jobLocation":{"@type":"Place","address":{"@type":"PostalAddress","addressLocality":"Walldorf, Germany"}}}
Werkstudent (w/m/d) - SAP Local HR Services Germany, Personalabteilung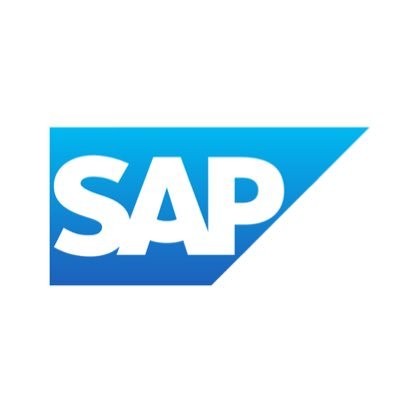 SAP IoT Startup Accelerator
People & HR
Walldorf, Germany
Posted on Monday, November 20, 2023
We help the world run better
Our company culture is focused on helping our employees enable innovation by building breakthroughs together. How? We focus every day on building the foundation for tomorrow and creating a workplace that embraces differences, values flexibility, and is aligned to our purpose-driven and future-focused work. We offer a highly collaborative, caring team environment with a strong focus on learning and development, recognition for your individual contributions, and a variety of benefit options for you to choose from. Apply now!
Das werden deine Aufgaben sein
Eine Werkstudentenstelle mit bis zu 20 Stunden pro Woche zu festem Stundenlohn.

Du unterstützt bei operativen Aufgaben im Rahmen der digitalen Personalakte wie z. B. der elektronischen Archivierung und Bearbeitung von Personalakten, Arbeitsverträgen und arbeitsrechtlich relevanten Dokumenten.

Selbständiges Mitwirken im Tagesgeschäft (wie z.B. der Beantwortung von Anfragen Mitarbeitender im Ticketsystem, Abwicklung und Sicherstellung eingehender sowie ausgehender interner/externer Korrespondenz).

Bearbeitung von Unfallmeldungen.

Prozessüberwachung und Unterstützung des betrieblichen Eingliederungsmanagements.

Stärke dein Netzwerk bei der SAP und arbeite mit interessanten (HR-) Stakeholdern in unserem Unternehmen zusammen.

Dich erwarten außerdem ein engagiertes Team und ein innovativer Arbeitsbereich mit Flex Spaces in einem unserer Frontrunner Gebäude.

Umfangreiche Benefits und Sozialleistungen, wie bspw. kostenloses Mittagessen, runden das Angebot ab.
Zudem bietet die Stelle auch die Möglichkeit, einen detaillierten Einblick in das Arbeitsspektrum eines lokalen HR Teams sowie in das funktionelle Personalwesen eines Großkonzerns zu erhalten.
Das solltest du mitbringen
Student (w/m/d) an einer Universität oder Fachhochschule

Du hast gute Kenntnisse in MS Office (Excel, Word, PPT, Outlook, MS Teams)

Sprachen: Deutsch fließend in Wort und Schrift. Gute Englischkenntnisse in Wort und Schrift

Du hast ein ausgeprägtes Interesse an Digitalisierung

Soft Skills: Teamplayer, selbstorganisiert, strukturiert und mit Sorgfalt

Du arbeitest eigenständig und proaktiv und hast Lust eigene Ideen reinzubringen und umzusetzen

Du bist bereit Verantwortung zu übernehmen und in einem wertebasierten Team mitzuarbeiten
Du solltest unser Team an 2 -3 Tagen in der Woche vor Ort im Office in Walldorf unterstützen können.
Lerne dein Team kennen

Unser Team besteht aus ca. 26 Kolleg:innen, die einzigartige Länderexpertise für unsere ~ 27.000 Mitarbeitenden in Deutschland bieten. Wir sind Teil der globalen Human Resources Service Delivery Organisation.
Hierbei unterstützen und beraten wir bei einer Vielzahl von HR Prozessen entlang des Mitarbeiter-Lebenszyklus. Wir bieten einen exzellenten Kundenservice, während wir gleichzeitig in enger Zusammenarbeit mit anderen (HR-) Teams (z.B. Global Service Delivery Teams wie HRdirect, Payroll oder Benefits und Total Rewards) die operative Exzellenz unter Berücksichtigung von Compliance Aspekten, auf eine konforme Weise vorantreiben.
Hier wirkst du als Mitglied eines breit aufgestellten HR Service Teams an der Verwaltung und dem Dokumenten-Management von digitalisierten Personalakten mit.
Deine Bewerbungsunterlagen sollten neben einem Anschreiben, tabellarischen Lebenslauf, aktuellen Notenspiegel und gültiger Immatrikulationsbescheinigung auch Kopien von Zwischen-, Schulabschluss- und, soweit vorhanden, Arbeitszeugnissen (Praktika) als Anlagen enthalten. Bitte beschreibe außerdem deine Erfahrungen und Kenntnisse in Fremdsprachen und Computerprogrammen.

#Werkstudent #Personalabteilung #Deutschland #Student#Digitale Personalakte#SAPGermanStudentsCareers
We build breakthroughs together
SAP innovations help more than 400,000 customers worldwide work together more efficiently and use business insight more effectively. Originally known for leadership in enterprise resource planning (ERP) software, SAP has evolved to become a market leader in end-to-end business application software and related services for database, analytics, intelligent technologies, and experience management. As a cloud company with 200 million users and more than 100,000 employees worldwide, we are purpose-driven and future-focused, with a highly collaborative team ethic and commitment to personal development. Whether connecting global industries, people, or platforms, we help ensure every challenge gets the solution it deserves. At SAP, we build breakthroughs, together.
We win with inclusion
SAP's culture of inclusion, focus on health and well-being, and flexible working models help ensure that everyone – regardless of background – feels included and can run at their best. At SAP, we believe we are made stronger by the unique capabilities and qualities that each person brings to our company, and we invest in our employees to inspire confidence and help everyone realize their full potential. We ultimately believe in unleashing all talent and creating a better and more equitable world.
SAP is proud to be an equal opportunity workplace and is an affirmative action employer. We are committed to the values of Equal Employment Opportunity and provide accessibility accommodations to applicants with physical and/or mental disabilities. If you are interested in applying for employment with SAP and are in need of accommodation or special assistance to navigate our website or to complete your application, please send an e-mail with your request to Recruiting Operations Team: Careers@sap.com.

For SAP employees: Only permanent roles are eligible for the SAP Employee Referral Program, according to the eligibility rules set in the SAP Referral Policy. Specific conditions may apply for roles in Vocational Training.
Requisition ID: 384286 | Work Area: Human Resources | Expected Travel: 0 - 10% | Career Status: Student | Employment Type: Limited Part Time | Additional Locations: #LI-Hybrid

Job Segment: Payroll, ERP, SAP, Cloud, Database, Finance, Technology