Computer Vision Research Engineer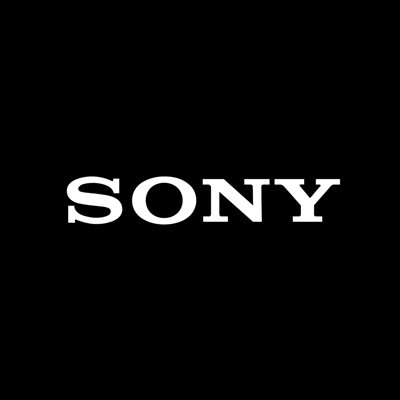 Sony Group
Software Engineering
Lund, Sweden
Posted on Friday, November 17, 2023
We are seeking a highly motivated and skilled Computer Vision Research Engineer to join our team to strengthen our R&D team in Lund. The ideal candidate will have a strong background in computer vision, machine learning, and deep learning. You will be responsible for conducting cutting-edge research in the field of computer vision and developing innovative solutions to complex problems.
You will be asked to take initiatives, organize your work, make priorities, challenge and move things forward. You will have opportunities to be recognized and have influence broadly throughout the global Sony R&D community.
You will work in a team of highly skilled and experienced research engineers with a passion for cutting edge technology and innovation. You are a good team player who puts the team first and believes a good team spirit is a key to success.
You will:
Conduct hands-on research, design, implementation, and verification of novel algorithmic and systems solutions for challenging problems in visual recognition, object detection, and scene understanding
Focus on improvement and efficiency of some aspects of our technology (e.g. computational efficiency, algorithmic performance benchmarking, etc.)
Collaborate with cross-functional teams to integrate research findings into practical, scalable solutions
Actively take and drive new initiatives and have a vision of what is coming next
Stay up-to-date with the latest advancements in computer vision and machine learning, contributing to the continuous growth of our research capabilities
Represent your results activity to colleagues and other teams in a global R&D environment
You have:
Master's degree or higher qualification in Computer Science, Electronics Engineering and related field, with a focus on computer vision
Strong background in machine learning, deep learning, and image processing
Proficiency in programming languages such as Python, C or C++
Experience with popular deep learning frameworks such as TensorFlow or PyTorch
Familiarity with Open-source software, AI workflows and embedded ML inference
Fluent in written and spoken English
Excellent problem-solving and analytical skills
Strong communication skills and the ability to collaborate effectively with a multi-disciplinary team
Personality traits we value:
A positive and enthusiastic attitude and have a team recognition kind of mindset
Strong creative mindset, analytical and with a disciplined and logical approach
A flexible self-starter, taking an active approach to assignments
Ability to inspire and influence others in areas of knowledge and expertise
Desire to work within a diverse and multinational/multidisciplinary team
Your new office
Lund
Sony in Lund is a place where technology, creativity and boldness create a better future – for Sony, for our customers and for society. We have expertise in Research, Software Development, and Design, contributing to Sony Group. Sony in Lund has a long history of innovation and is the home of the Sony Start-up Acceleration Program Europe. Here in the Lund office you will find a collaborative, friendly and inclusive atmosphere, and colleagues from all over the world. We have a games room with table football and table tennis, air-hockey, and a PlayStation so you can take an energizing break and challenge your team mates.
Life at Sony
We ensure competitive salaries and benefits by using established benchmarking. We encourage healthy work-life balance supported by hybrid and flexible working policies. We are a positive community who dream big together, respect each other, and enjoy a collaborative culture.
We like to celebrate our colleagues who make a real difference using our recognition platform. We also provide access to numerous services and platforms for all aspects of wellbeing. We listen to our people through conversations and surveys, respect their suggestions, then act on them. We also provide allowances for volunteering days so that our staff can support the causes they are most passionate about.
You can build your career around you with our fantastic range of learning & personal development programs to enhance your skills. We also encourage our staff to try exciting new roles, in a wide range of countries, with a supportive mobility team to support you if you take that leap!
Bring your uniqueness to Sony
We are passionate about creating a culture that promotes equity and cultivates inclusion, diversity, and belonging. We want employees with diverse backgrounds and perspectives that will stimulate innovation and have a direct impact on our creation of social value to fulfil Sony's purpose – 'to fill the world with emotion, through the power of creativity and technology'. We want you to bring your unique self to work and help shape our culture.
We are Sony.
Our people collaborate in an environment of respect, integrity, and open-mindedness. Diverse teams from all over Europe are the driving force for our business, and we embrace the differences that make each of us original and unique.
With offices in 28 European countries, Sony Europe caters to consumer, professional, semiconductor and healthcare markets with innovative electronics products and solutions. Our European laboratories research and develop new technologies and capabilities that contributes to the Sony Group and important issues on a planetary scale.
Bring your passion, creativity and ambitions to Sony. Apply now, and let's create the future together.
#LI-CM1